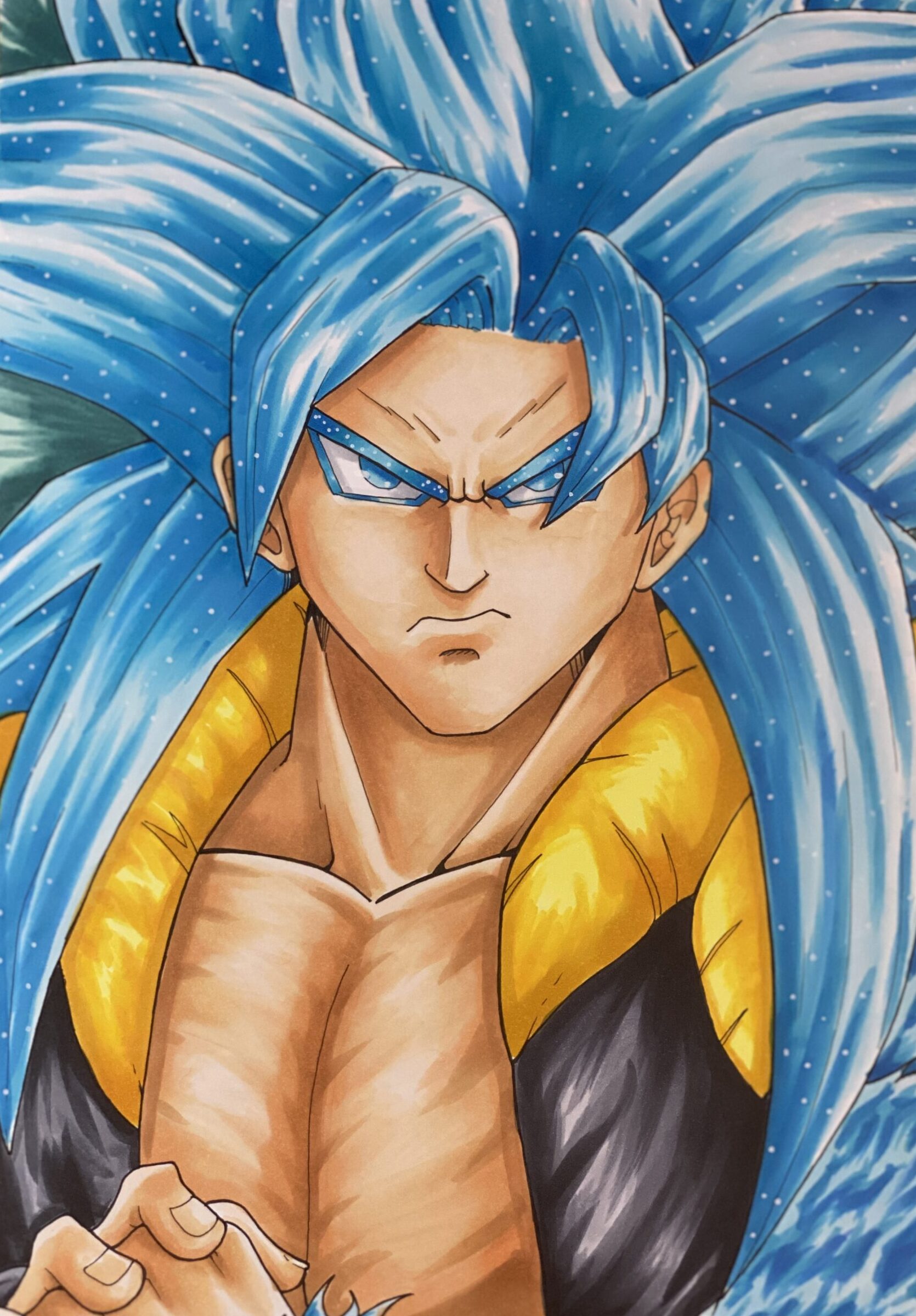 Project Type : Personal Creation Time : 5 hours Size : A4 Materials : Paper, Copic Sketch Markers
Overview :
After Bath Comic con and being inspired to get back into some traditional illustrations using copic markers – it's been a very long time since I've posted any traditional videos on the channel.
I've decided it would be fun to share my latest Copic Illustration of Gogeta SSJ4 SSJ Blue. I am super pleased with how this came out and absolute love the final result. I have put links to the products i've used under art supplies in the links below.
I hope you enjoy the process of bringing this illustration to life
Let me know if you would like to see more of these illustrations on the channel in the comments below.