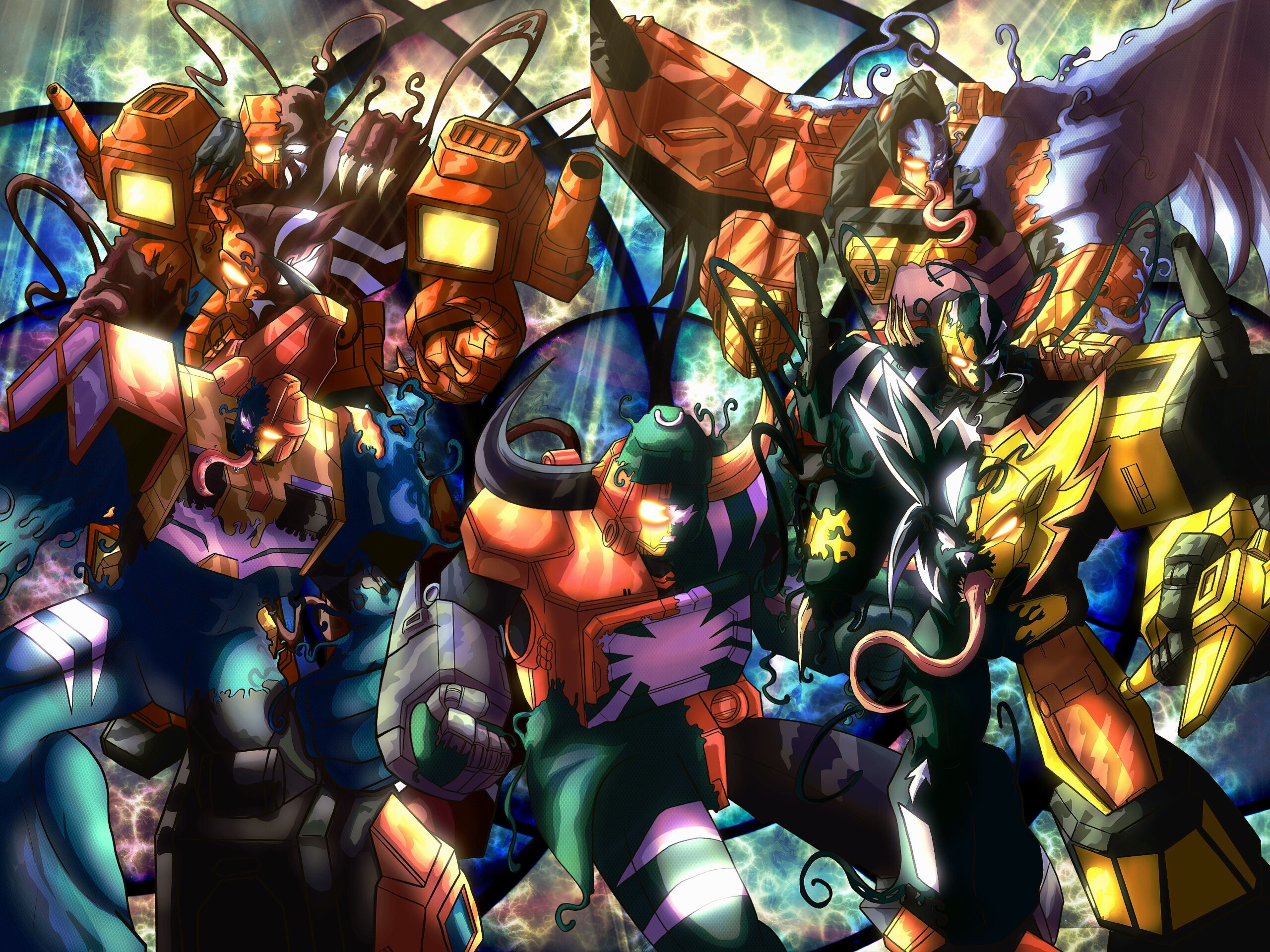 Project Type : Personal Creation Time : 24 hours Size : A3 - Digital Canvas Materials : Procreate, Apple Pencil
Overview :
To start the 2022 off in an Epic Way, we kickstart it with a massive addition to the Multiverse Story Arc. Joining the Venomized Crew for the Decepticons we have the Predacons, perhaps some of the most dangerous and lethal Decepticons, these 5 warriors powerful on their own combine to form Predaking, one of the most dangerous combiner about.
In this latest edition to the story we find out how they become venomized aboard the Decepticon ship heading towards earth. Each of the Predacons, Razorclaw, Rampage, Divebomb, Tantrum and Headstrong become one with the Klyntar/cybertronian Hybrid created by Shockwave… whats more terrifying than a group of lethal decepticons having merged with a symbiote…… Maybe the fact that these 5 combine to Predaking and a new Hybrid from this form of symbiote.