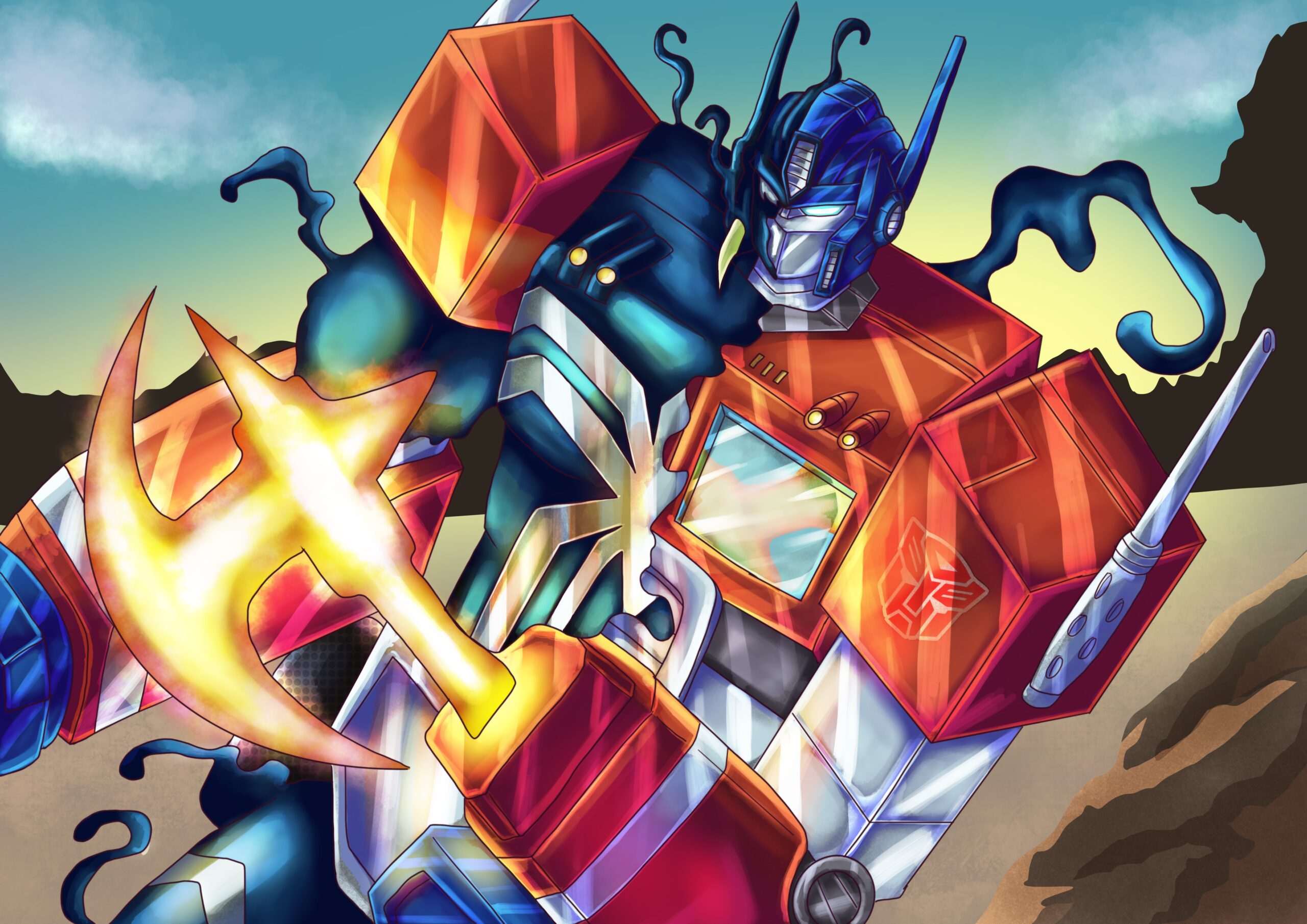 Buy a Print
Project Type : Personal Creation Time : 6 hours 58 minutes Size : A3 - Digital Canvas Materials : iPad Pro, Procreate, Apple Pencil
Overview :
Continuing on from the Multiverse story that's been developing on the channel, here is the requested Optimus Prime Venomized video. Continuing on Earth while looking for the All Spark, Optimus Prime comes across a Klyntar Symbiote and it informs him about the threat to all life on earth.
This story continues on from the DC Villains Venomized video and sets the first meeting and introduction of Optimus Prime with the Klyntar Species, This happens at the time of Megatron capturing Venom in space at the Decepticon Outpost from the video that launched this story arc – Venom VS Soundwave. I am really enjoying creating this story and developing the designs for how I think they might look.
I have to say I am loving the way my style is progressing and I hope that everyone is enjoying the speedpaint illustrations and lore on the channel.